Services & Workshops
I love to support individuals and businesses to connect to what's important to them and prioritise what brings them meaning and joy in their life and work. I use a range of creative, intuitive and practical tools to support self-reflection, unlocking ideas and imagination, and clearing blocks to progress.
Below are some of the services, individual sessions and workshops I offer or I can work with you to create a personalised session or workshop to suit your needs.
Creative Strategy Session
From branding and strategic planning to building your marketing plan, a creative strategy session can be tailored to suit your individual or business needs. Casual sessions and packages available. Free 15 minute consultation to assess suitability.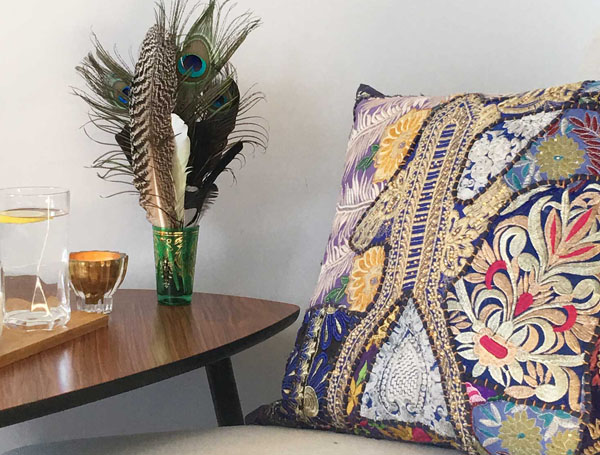 Find your Soul Song
This beautiful 3 hour session commences with a meditation and card reading to help set a personal intention, followed by a process to connect with your strengths, passions, values and tribe. The session includes opportunities for self-reflection and coaching.
Learn more
Reiki healing
Reiki enhances the body's natural healing ability to restore physical and emotional wellbeing, and promotes relaxation and stress management. It helps to clear energy blocks and creates a space for stillness to connect to your inner wisdom. 75 minute session for $95. Longer sessions and distance Reiki available.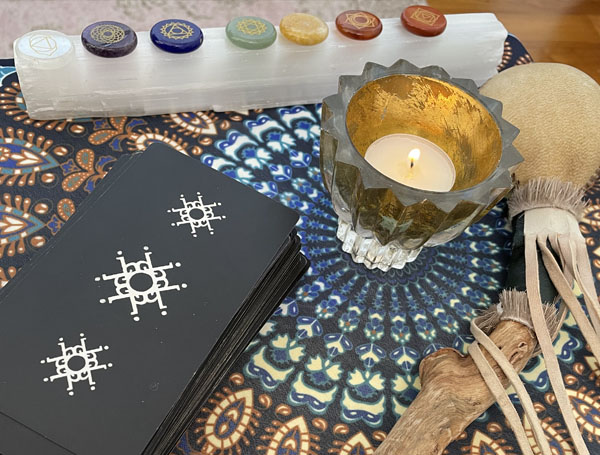 Intuitive reading
Personal oracle and tarot reading to connect with your intuition and inner wisdom and receive guidance on an aspect or area of your life, work or relationships. In person or online sessions available. From $60 for 30 min session.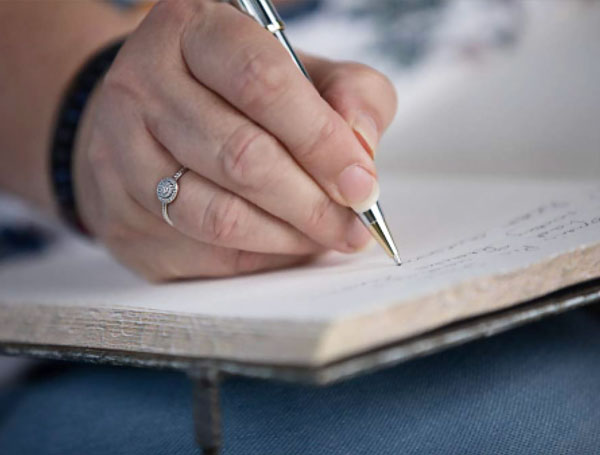 Kickstart your journaling practice
Journaling has many benefits including improved emotional processing, unlocking imagination and creativity and supporting your overall health and wellbeing. This workshop will explore a few different types of journaling / visual journaling in a practical, hands-on experience. Group session (from 5 people).
Vision board workshop
Learn about the power of intention setting and how to create a visual tool to realise your dreams and desires. Identify how you want to show up for yourself and how you want to feel in the next 6-12 months. Receive personal guidance with an intuitively chosen card reading. Group session (from 5 people).
Self care energy workshop
This workshop explores energy healing and the chakras to support your natural ability to heal and promote personal wellbeing. Group session (from 5 people) tailored to your specific interests and needs. Each participant will receive an intuitively picked crystal tumble stone. 
Dreamweaving
Connect with your desires and dreams as you spend a relaxing few hours setting intentions and weaving them into a personalised dreamcatcher or wall hanging. This is a beautiful session for significant birthdays and bridal showers. Group session (from 5 people) includes dreamweaving kit.
Working with Annette has been one of the best business investments I have made as a start up. Annette's sessions are tailored to my business' needs with direction and purpose. My session of two hours is so full of information, education, expertise and guidance, that I have taken to recording the session to make sure I haven't missed anything. At the end of each session I feel focused, driven, inspired and equiped.  Thank you Annette for the contribution you have made to the The Women's Pic development and the fun and inspired journey it has been with you so far. Highly recommended!
We had the pleasure of having Annette facilitate a workshop where she was working with seasoned veterans of self development. Our crew had excavated some deep layers of themselves before they'd been put in front of Annette…and were entrusted to her to help them see the threads, clues and magic of their own journeys. Her gentle mastery in helping people tease these threads of their soul, out into woven stories was phenomenal to witness and left me feeling humbled, connected and inspired. It was frequently mentioned as one of the highlights of our groups journey. Annette is like a silent ninja warrior who's helping elevate and share peoples spirits and stories. Hiiiiyaaahhh! Look out!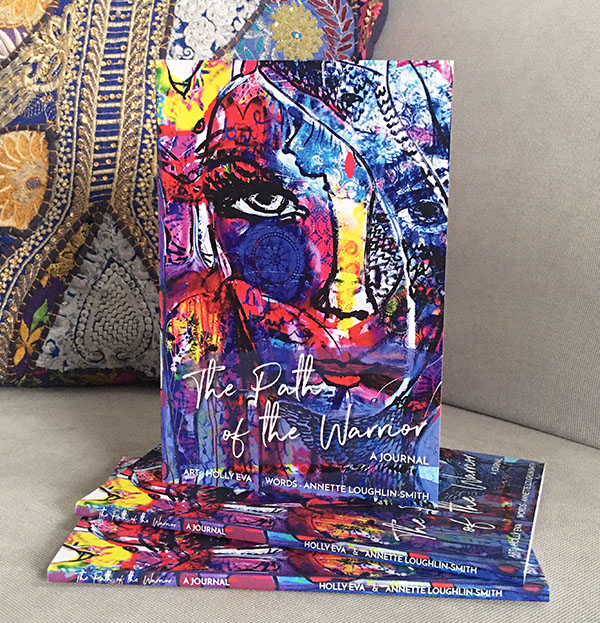 The Path of the Warrior Journal
Packed with beautiful artwork from Holly Eva and words by Annette Loughlin-Smith, The Path of the Warrior Journal uses a range of creative tools including journal writing, painting and drawing to help you unlock your imagination. Through stillness, reflection and creative expression you will be guided on a journey of self-awareness, mindfulness and gratitude.